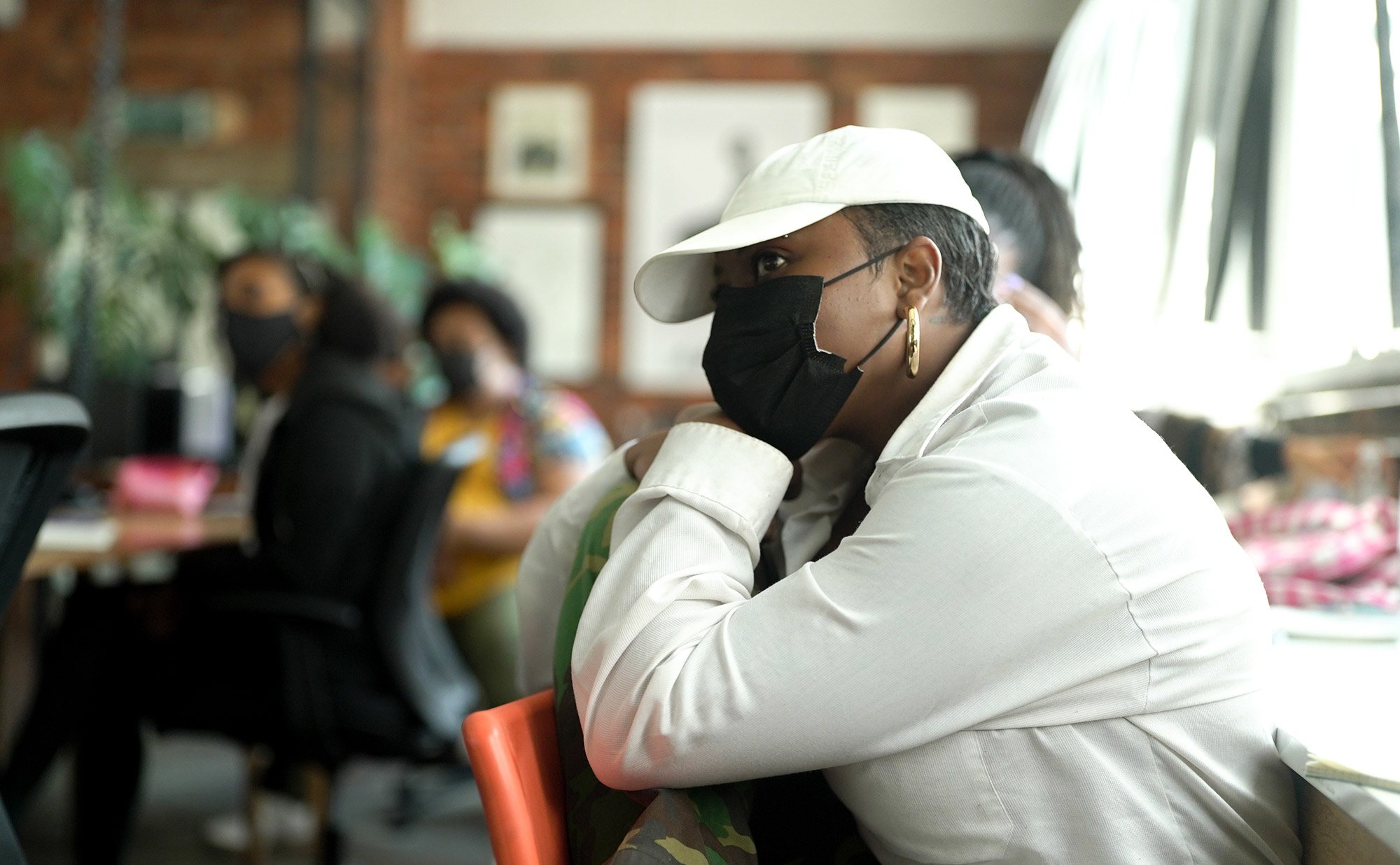 They/Them | multi-disciplinary artist & filmmaker


"The structure of the incubator made the development of my story feel organic. Having a mentor come in and speak to us about a specific aspect of our stories whether it be world-building or dialogue etc. and dedicating the session to that subject alone made the task of creating a story feel less daunting. To break it all down into a programme spanning just two months is admittedly genius to me."


Boni Mnisi (b. 1997, Johannesburg) is a Cape Town-based filmmaker, conceptual artist, writer and cultural curator working within a Womanist framework. Drawing from their own experiences as a Black non-binary femme, Mnisi's community-based practice explores the lack of visibility of young LGBTQI+ people who fall outside of white hegemonic notions of queerness with a strong focus on Black trans bodies as a site of resistance.

Informed by their own exclusion from 'feminist' spaces overrun by white women, and 'queer' spaces drenched in transphobia, Mnisi seeks to bring to light (or dark) the fated conflicts and contradictions that one encounters while navigating the world while Black and trans. Their work as a cultural organiser has been recognised by British Council, Boiler Room UK and Red Bull ZA in addition to their debut film writing efforts for Boni & Wes (2020) winning the Grand Prix at Ciclope Africa 2021.

The story that I am currently writing under the mentorship of Jenna Cato Bass is a social horror/thriller about an interracial lesbian couple navigating the hardships of conceiving a child within the context of radicalised trauma and ignored calls from ancestors.