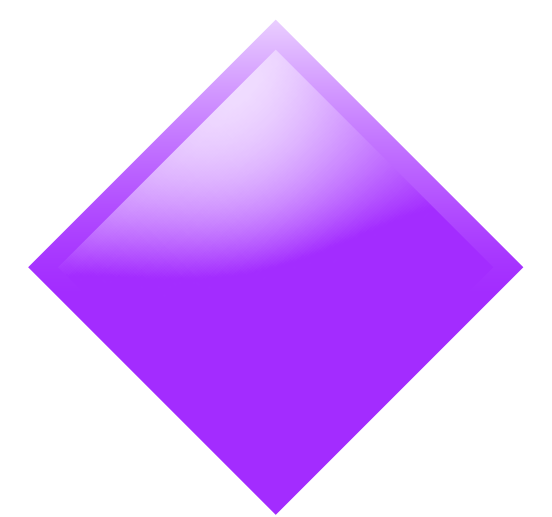 She/Her | writer, poet & storyteller

"The Incubator was an incredibly valuable experience for me. I was able to have access to knowledge and expertise regarding storytelling, screenwriting and the industry that wouldn't exist in my life otherwise. I really loved being in a queer, black & brown space because it is so rare to find spaces that reflect my lived experiences"


Alinaswe is a 20-year-old Media & Politics student at the University of Cape Town. She is based in both Cape Town and Johannesburg. She is a writer, poet and activist who is interested in all the ways that politics touches even the smallest aspects of our lives. She is an intersectional feminist who dreams of a world where all bodies are safe, comfortable and free.

My art is interested in interrogating my experiences as a queer femme in the world and how that affects my being in the world, while also considering every other intersection of my identity at play (coming from an immigrant Zimbabwean family, class privilege etc.). My main mediums are prose and poetry, however I have just begun my journey into scriptwriting and am seeking to develop my understanding of this medium deeply.

Currently developing a short film called 'What It Means to Survive' about the ways PTSD manifests for survivors. I am also working on a poetry anthology titled 'the history of this body'. Otherwise, I am always doing some freelance journalistic work that can be found on my portfolio site.
Brown | writer, poet & storyteller

"True, Love-filled Representation is what I hope to create and consume. The space created by the Incubator creators makes me excited for the future"


I am a scribe. I've been in love with words since I memorised Wordsworth's Daffodils as a laaitie.

I was exposed to Word-Sound-Power and instantly knew I wanted to be a story teller.

My parents' eclectic taste in music set the foundation of my love for song and by age seven I was composing and performing concerts. The joy I find in being in front of an audience is a reminder from my child self that I am magic.

A strained reality prematurely ended my University season and I began to, after years of self-doubt, explore my innate musicality. Choosing words for fusing my confusions, muses and substance abuses with music has been my path since being introduced to the 021 creative realms in 2016. A brief domicile in Hip Hop saw me become the foremost QWOC to compete in local Battle rap. Advice from esteemed artists like Khanyi Mavi and Eavesdrop added to making my stay a homely one.

My creative expression has become synonymous with protest and invites to add to queer, academic spaces has seen my words endeavour to write the kind of world I want to create in.

I am, currently, co-Producing a passion project. A short art film inspired by the Cultural Alchemy of Xhosa women.

"I was able to quickly learn and explore the mechanics behind creating a television series or movie"

I am an actor, writer and performance artist. The work that I create and am interested in being a part of is the celebration of black queer lives and experiences. I am currently developing two new pilots that centre queer people as the focal point of the story. I am interested in creating diverse and inclusive stories, that include complex and multi-layered characters who are part of our human society.

Currently working on two tv series called Model C & Zaka.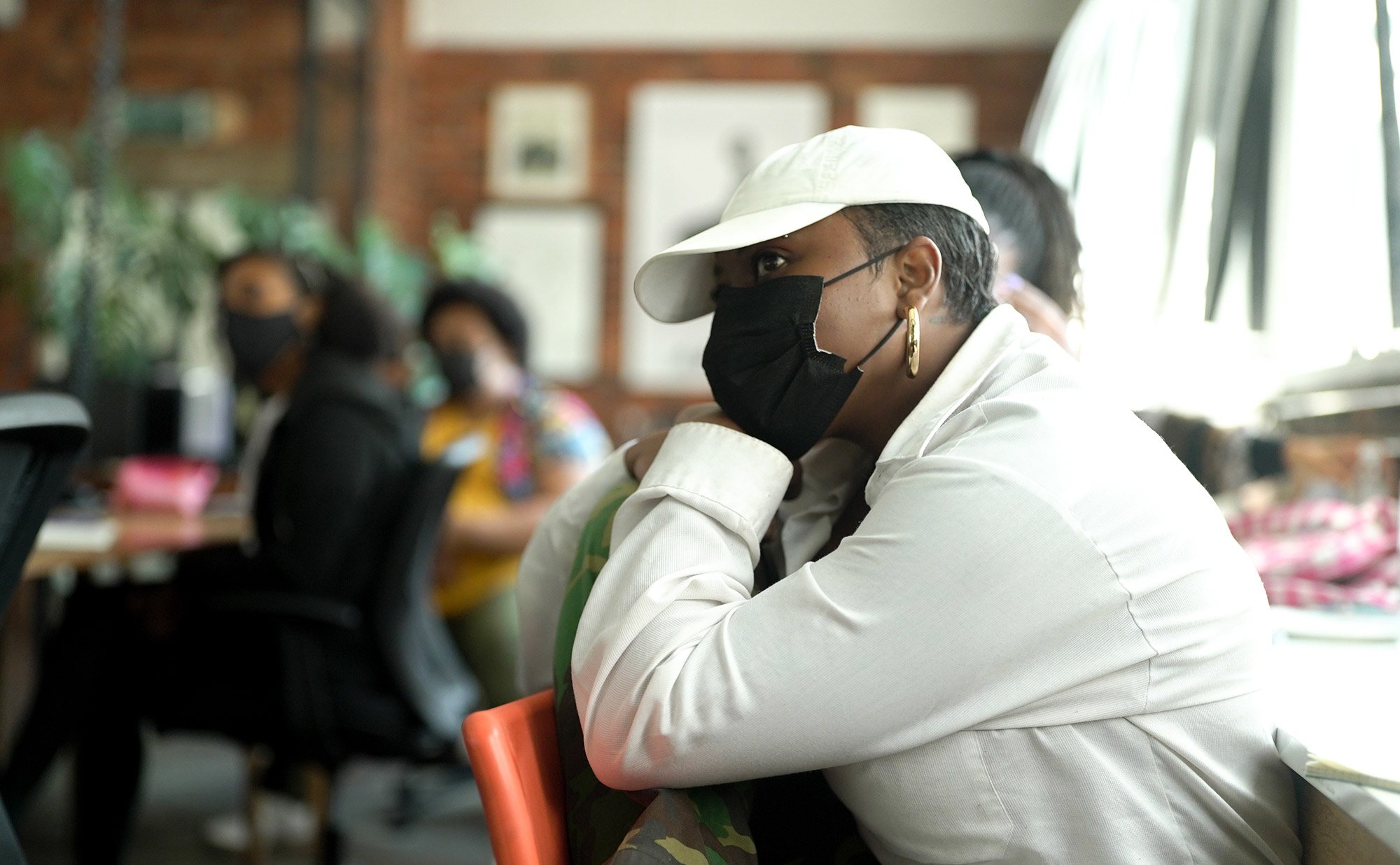 They/Them | multi-disciplinary artist & filmmaker


"The structure of the incubator made the development of my story feel organic. Having a mentor come in and speak to us about a specific aspect of our stories whether it be world-building or dialogue etc. and dedicating the session to that subject alone made the task of creating a story feel less daunting. To break it all down into a programme spanning just two months is admittedly genius to me."


Boni Mnisi (b. 1997, Johannesburg) is a Cape Town-based filmmaker, conceptual artist, writer and cultural curator working within a Womanist framework. Drawing from their own experiences as a Black non-binary femme, Mnisi's community-based practice explores the lack of visibility of young LGBTQI+ people who fall outside of white hegemonic notions of queerness with a strong focus on Black trans bodies as a site of resistance.

Informed by their own exclusion from 'feminist' spaces overrun by white women, and 'queer' spaces drenched in transphobia, Mnisi seeks to bring to light (or dark) the fated conflicts and contradictions that one encounters while navigating the world while Black and trans. Their work as a cultural organiser has been recognised by British Council, Boiler Room UK and Red Bull ZA in addition to their debut film writing efforts for Boni & Wes (2020) winning the Grand Prix at Ciclope Africa 2021.

The story that I am currently writing under the mentorship of Jenna Cato Bass is a social horror/thriller about an interracial lesbian couple navigating the hardships of conceiving a child within the context of radicalised trauma and ignored calls from ancestors.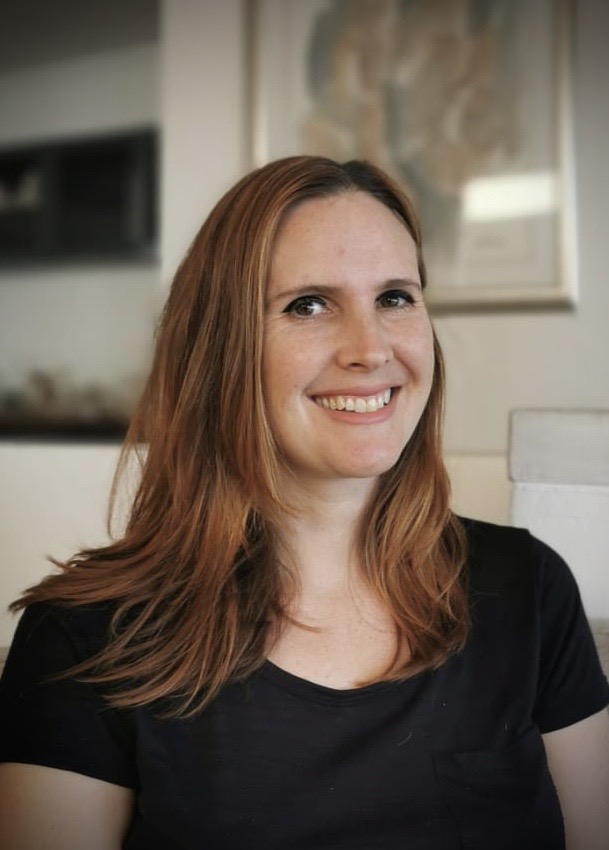 Alexia Smit
| She/Her | Senior Lecturer | Focus
Genre
Alexia Smit is a senior lecturer at the Centre for Film and Media Studies at the University of Cape Town in South Africa. She holds a PhD in Television studies from the University of Glasgow. Alexia teaches screen studies and screenwriting to undergraduate and postgraduate students at UCTs centre for film and media studies. She has supervised numerous postgraduate screenplays and has worked as a freelance script editor for the NFVF. Her academic research focusses on popular entertainment television, with a particular interest in South African reality television, gender, class, postfeminism and transnational African TV.
︎
Centre for Film and Media Studies
Amy Jephta
| She/Her | Playwright | Focus
Dialogue & Scripting
Amy Jephta hails from Mitchell's Plain, Cape Town and works variously as a filmmaker, playwright, screenwriter, director and academic.
As a playwright, her work has been published in South Africa, performed at the Fugard Theatre in Cape Town, the Riksteatern in Stockholm, and at the Bush Theatre, Theatre 503 and the Jermyn Street Theatres in London. In 2015 and 2017, her writing was directed by Danny Boyle and performed by James McAvoy as part of The Children's Monologues at the Royal Court (London) and at Carnegie Hall (New York). As a screenwriter, Amy has four feature film credits to her name including the LGBT drama While You Weren't Looking (2015: Out in Africa) and the biopic Ellen: The Ellen Pakkies Story (2018: Moving Billboard Pictures). Ellen was South Africa's official submission to the 2018 Golden Globes for best Foreign Language Film. Amy's short film, Soldaat (2017), won the Best Script and Best Short Film categories at the KykNet Silwerskermfees. She has staffed on several shows including Trackers (M-Net Channels/CINEMAX) and is the head writer on CATCH ME A KILLER, a 10-part crime drama series in development for eOne/M-Net based on South African forensic psychologist Mikki Pistorius' biography. Other projects in development include crime-action thriller DEVIL'S PEAK (Lookout Point Pictures, UK) alongside showrunner Matthew Orton (Netflix's Operation Finale) and period crime drama DETECTIVE COOPER for Goalpost Pictures (The Invisible Man). Amy's original crime thriller series, SKEMERDANS, was commissioned by Showmax under her company banner, Nagvlug Films and was released in 2021. In 2019, Amy developed an hour-long original drama pilot as part of Ron Howard and Brian Grazer's Imagine Impact program.
Amy has previously been named as one of the Mail & Guardian's 200 Top Young South Africans, is the 2017 recipient of the national Eugene Marais Prize for Drama, the 2019 recipient of one of South Africa's highest art accolades, the Standard Bank Young Artist Award for Theatre and the 2020 recipient of the Baumi Prize (presented at the Berlinale by Pandora Film and the Film-und Medienstiftung NRW, Germany). She now focuses on producing for film and television via her production company,
Nagvlug Film
s. Her feature debut, Barakat, was released theatrically in 2021 after a string of festival appearances.
︎
amyjephta.com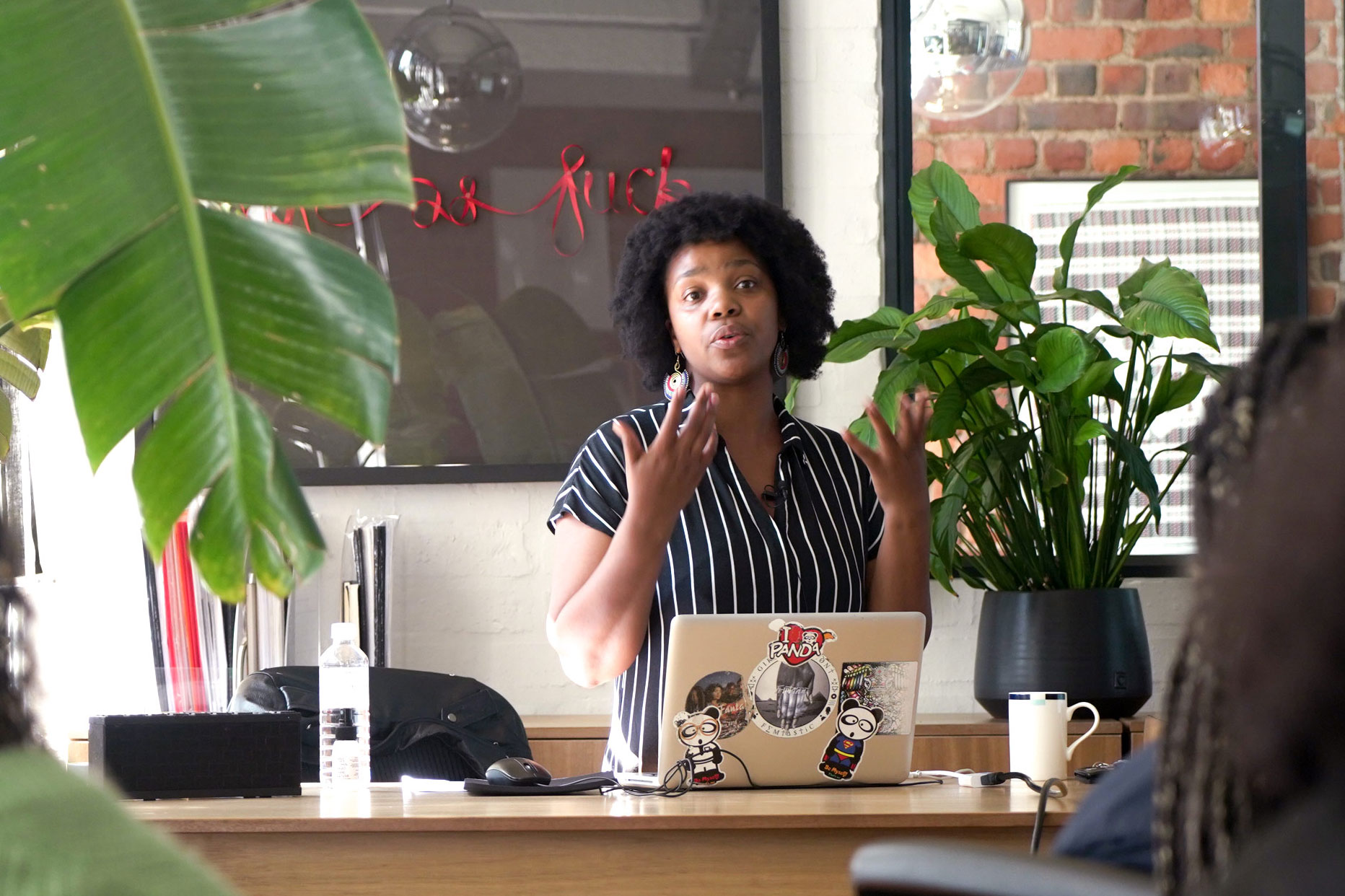 Babalwa Baartman | She/Her | Social Entrepreneur & Creative Producer | Focus Creative Producing

Babalwa Baartman is a social entrepreneur and aspiring creative producer who uses storytelling as a medium of healing to affect social change within the African community at large. Through her Production company, Sanusi, she has co-written a short film "Sizohlala", a story that highlights the occupation movements in South Africa and recently co-produced and co-wrote a feature "Mlungu Wam", a psychological horror which addresses the issue of inequality in South Africa through the story and experience of a domestic worker and her daughter. In animation she currently has a 2D project in development, and runs a 2d Animation Programme with False Bay College and SAE graduates which is geared towards giving them the needed experience and skills advancement to assist in their job market readiness
Christiaan Olwagen | He/Him | Theatre Director | Focus Character & Character Arc

Christiaan Olwagen is from Cape Town, South Africa. A recipient of two of South Africa's highest accolades, the Standard Bank Young Artist Award and the Rosalie van der Gucht Prize, Christiaan is a multi-award winning theatre director.

A Berlinale Talents alumni 2018. An 'actors director' Christiaan has worked with veteran South African heavyweights like Sandra Prinsloo, Marius Weyers and John Kani. His first feature 'Johnny is nie Dood nie' was described by critics as a landmark in Afrikaans cinema. Winner of 8 KykNet Silwerskerm festival awards including Best Picture and nominated for 4 SAFTAs. His second feature film "Kanarie" a coming of age LGBTQI story set against the backdrop of Apartheid has been selected to over 40 film festivals, including Inside Out in Toronto & Outfest in LA. "Kanarie'' was featured on Indiewire's best LGBT films of 2018 and was nominated for a GLAAD media award for Best Film Limited Release 2019. His third feature film 'The Seagull' had its world premiere at the Moscow International film festival. His fourth feature film, Poppie Nongena, won 2 SAFTAs and is currently doing the festival circuit, winning multiple prizes, including Best Film at Efebo D'oro, Italian film festival. Christiaan is developing a limited series adaptation of Tatumkhulu Africa's 'Bitter Eden' with Helena Spring Films, a sci-fi series 'Honetrap' with Wolflight and a neo-noir about Cape Town's underworld for M-Net.

Gabe Gabriel | They/He | Filmmaker | Focus Structure & Story Arc

Gabe Gabriel is a queer South African filmmaker based between Cape Town and Los Angeles where they have been working as a writer, director, actor, and independent film producer since 2013. Most recently, Gabe has penned such works as 'Granny Lee', a feel-good South African dramedy about real-life transgender icon for Canada's Fae Pictures; 'Mavis and Grace', a Thelma-and-Louise-type buddy cop Western for Amy Jephta and Zandré Coetzer's Nagvlug Films; 'Sabela Gold', a 5-season gritty gold-rush crime drama with Danny Glover's Louverture Films spearheading development, and 'Mother City', a psycho-sexual neo-noir drama series helmed by Christiaan Olwagen for MNET via Marche Media. In 2021, Gabe' made their directorial debut with South Africa's first gay romcom, 'No Hiding Here', which is currently available for streaming on Showmax. Their father-son road trip screenplay 'Runs in the Family' (developed with real-life father and director Ian Gabriel) is on the Netflix-NFVF shortlist for their R6m feature film funding initiative. Currently, Gabe can also be found breaking story for India's Yash Raj Films' latest commission: a 9-part one-hour crime drama series slated for production in early 2022 with director Gopi Puthran at the helm.

Gabe's original works have placed them as a semi-finalist at the Atlanta Film Festival Screenplay Competition, the Final Draft Big Break Contest, the 5th annual Screencraft Fellowship, and the CBS Writers Mentorship programme.
Kelly Eve Koopman
| She/Her | Activist Storyteller | Focus
World Building
Kelly-Eve Koopman is an activist storyteller who works across genres and disciplines and currently writes for film and television, on a number of projects. With her partner Sarah Summers she has co-developed the webseries and dialogue platform Coloured Mentality and its associated storytelling hub Until We Remember. Kelly-Eve was also part of the We See You Movement, an LGBTQI artivist group who took on the political action of occupying a Camps Bay mansion last year during the height of the Covid crisis.
She is an alumni of the Atlantic Fellowship for Racial Equity. She currently writes for theatre film and TV. Her debut title
Because I Couldn't Kill You
was published by Melinda Ferguson in 2019, she has also co - curated the LGBTQI anthology
They Called Me Queer
. She has also been recently published in the new anthology,
the Lockdown collection
, published be Melinda Ferguson Books, an NB publishers imprint. She has participated in many critical dialogues around identity, race and gender on numerous platforms.
︎
Sunday Times Literary Awards
︎
New Frame 'Where is our Land...'
︎
NB